New Orleans Homes for Sale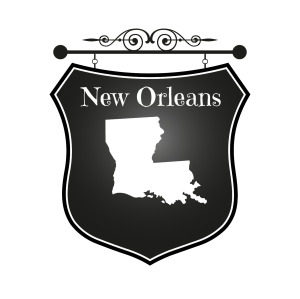 New Orleans is in the Orleans Parish in the state of Louisiana. It's in the New Orleans – Metairie – Kenner Metropolitan Statistical Area. New Orleans has a population of 378,715 and is the largest city on Louisiana. The median household income is $36,681. The median home value is $183,800. New Orleans is 169.42 square miles in total land area. It's located on the banks of the Mississippi River.
New Orleans is a humid subtropical climate. The winters are short and mild. The summers are hot and humid. The hottest month of the year is July with an average high temperature of 91 degrees. The coldest month of the year is January with an average low temperature of 45 degrees. The highest recorded temperature was in 1901 at 102 degrees. The lowest recorded temperature was in 1899 at 7 degrees. The month of June receives the highest amount of rainfall each year. New Orleans rarely gets snow.
New Orleans is a busy port town with a large volume of cargo handled each day. For this reason, New Orleans is one of the top port systems in the United States. There are many companies headquartered in New Orleans. The strong foundation of business added to the flourishing tourist industry makes the city an appealing place to live and work.
Top employers in New Orleans are Ochsner Health System, Tulane University, Acme Truck Line, Al Copeland Investments, Vinson Guard Services, and Touro Infirmary. American Nursing Services, Boh Bros. Construction, Laitram, and United States Services Group are also top employers.
Known the world over for its fabulous food, music and rich history, New Orleans is an amazing place to call home. The city is a celebration in cultural diversity with charming architecture, beautiful waterways and lush landscapes.
If you're interested in making New Orleans your home, call The Mixon Team at 985-277-1063. Wondering what your New Orleans home is worth? Check our home value estimator.

See All Homes for Sale in New Orleans