Orleans Parish Homes for Sale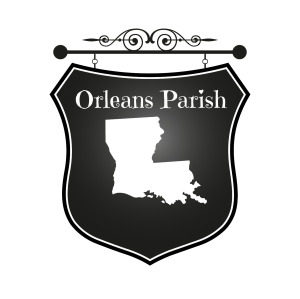 Want to explore your real estate options in Orleans Parish? Call The Mixon Team at 985-277-1063.
Wondering how much your Orleans Parish home is worth? Check our home value estimator.
Homes for sale in Orleans Parish
New Orleans Homes for Sale
Orleans Parish is located in the state of Louisiana. Established in 1807, Orleans Parish is one of the original 19 parishes of Louisiana. The parish was named after the Duke of Orleans, the regent of France. Orleans Parish shares the same boundaries and is coterminous with New Orleans city. For this reason, when you're talking about Orleans Parish, you are talking about New Orleans.
The population of the parish is 378,715. The median household income is $36,681. The median home value is $183,800. People who work within the parish average a 22-minute traveling distance from where they work. The parish is 169.42 square miles in total area. Orleans Parish is in the New Orleans – Metairie Metropolitan Statistical Area.
Travel around Orleans Parish is easy and convenient. The Regional Transit Authority insures that the historic streetcars and buses are the best the parish has to offer its residents and visitors. They offer a Jazzy Pass that allows riders to get on and off of the street-cars and buses for the length of the pass. The Snazzy Pass is a wonderful idea for those who are shopping or sightseeing. They come in increments of 1-Day, 3-Day or 31-Day passes.
If the idea of enjoying the beautiful weather appeals to you, you can get around the Orleans Parish just fine on foot or bicycle. Purchasing a bike makes sense for getting to work or school. If you need to do a bit of shopping, you can combine methods of transportation and take a bus. Many buses in Orleans Parish are equipped with bike racks.
Wanting something a little more private in the way of public transportation? There are many high-quality taxicabs and service vehicles for hire in Orleans Parish. Hiring a taxicab or another vehicle offers residents a sense of safety and convenience. If you're enjoying a night out on the town, you may consider hiring a luxury vehicle for comfort.
Much of the architecture that is so well-known in places like the French Quarter dates back to the 18th century. Orleans Parish has a rich cultural heritage. When one considers the number of countries involved in the growth of the Parish, it isn't surprising that this parish is a melting pot of different nationalities and cultures.
Orleans Parish has a humid subtropical climate. The winters are short and mild, while the summers are hot and humid. The average high temperature is 83 degrees, though temperatures can reach the 90s, with the hottest month being July. The average low temperature is 53 degrees, with the coldest month being January. Orleans Parish receives an average of 62 inches of precipitation annually. It's notable that the parish rarely gets snowfall.
With so much cultural diversity, architectural style and proximity to entertainment, it's easy to see why people choose to make their home in Orleans Parish. There are older homes for those with an appreciation for vintage living, and there are more modern homes for those who want to enjoy the urban lifestyle without sacrificing their sense of style.
If living in Orleans Parish is perfect for you, call The Mixon Team at 985-277-1063. Wondering how much your Orleans Parish home is worth? Check our home value estimator.