Jazz Fest 2018
What is Jazz Fest?
The New Orleans Jazz & Heritage Festival, a/k/a Jazz Fest, is a 10-day cultural feast in which thousands of musicians, cooks and craftspeople welcome 400,000 visitors each year. The Louisiana Heritage Fair showcases unforgettable music on multiple stages, delicious Louisiana cuisine in two large food areas, and crafts artisans from the region and around the world demonstrating and selling their work. The Louisiana Heritage Fair is held at the Fair Grounds Race Course over the course of 2 weekends. They are April 27, 28, 29 & May 3, 4, 5 & 6, 2018.
credit: New Orleans Jazz & Heritage Festival
Why Should I Visit Jazz Fest?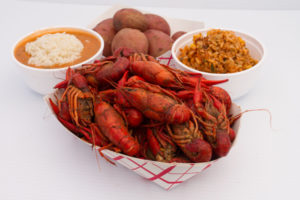 Why shouldn't you! Seriously though, if you want to experience some outdoor fun with real NOLA flair, take a ride down to New Orleans. The variety of vendors, food, and music is incredible. The name might be "Jazz Fest," but you will find music from many genres, including but not limited to country, rock, rap, bluegrass, R&B, and of course – jazz! Single day tickets, VIP tickets, and more are available for purchase, including early-bird discounts and $5 children's tickets (ages 2-10, under 2 is free) here. 2018 features an impressive line up, including Sting, Rod Stewart, Aerosmith, Cage the Elephant, Beck, Khalid, and more. One of the other festival favorites is the food! Some of the most unique foods you will find at the festival are alligator sausage po-boys, cajun duck po-boys, and crawfish strudel. Not feeling adventurous? Many other types of treats will be available, including vegetarian options, more traditional offerings, and desserts. You're sure to find something you will love!
To view the complete food list and entertainment schedule, go here.
What Is This I Hear About Famous Posters?

You heard right! Jazz Fest is well known for the art produced each year. The tradition started in 1975 when the first limited edition silkscreen poster was released. The posters usually feature a performer or overall theme of the festival. The 2018 poster is a stunning image of New Orleans native singer-songwriter and pianist Antoine "Fats" Domino, Jr, created by Terrance Osborne.  Vintage posters can be real finds for collectors, withthe most expensive valued at over $2,500. 2018 posters can be purchased at  http://www.art4now.com/.
If you happen to fall in love with New Orleans during your visit for Jazz Fest, the Northshore (area north of Lake Pontchartrain) has several great cities to live in. We will work to match you up with the perfect home in the area and help you find the key to your Southern View! Contact us or call 985-277-1063