Down Payment – How Much Do You Need?
Gone are the days when anyone could buy a home with just a promise and signature. No
documentation loans allowed virtually anyone to buy a house with no money down with just a
simple credit check. After the mortgage meltdown, this all changed. Lenders tightened
guidelines and down payments were back.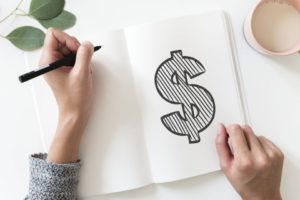 But how much do you actually need? Must you always find 20% down? The answer might
surprise you; there are many ways to buy a home with less than 20% down payment.
 0% Down – There are still two loan programs which allow one to buy a home for no
down payment; the VA loan and the USDA loan. The VA loan requires the borrower to
be a qualified service person or veteran and the USDA loan is for certain areas under the
Department of Agriculture. You may also hear this referred to as an RD loan, which stands for Rural Development. Most of St. Tammany & Tangipahoa Parishes qualify for this type of loan.
 5% Down – Conventional loans with loan limits can allow one to buy a home with as
little as 5% down. These loans do have PMI (Private mortgage insurance) which can be
eliminated when the loan amount falls below the 20% threshold.
 3.5% Down – FHA offers first time home buyers a good home loan for only 3.5% down
payment. Again these loans have loan limits and PMI but offer a faster entry into the
housing market.
Buying a home doesn't always mean a 20% down payment. If you're considering buying a new home, talk
to your lender about your options. If you need some lender recommendations, we can help! Let us know if you'd like to get started with the process of getting pre-approved for a home loan today!