Carnival season officially kicks off on King's Day, Sunday, January 6th. King Cakes have already been appearing all over the Northshore and Southshore and soon everything in sight will be covered in purple, green, & gold. Here on the Northshore, just a few miles from the city of New Orleans, we take our Mardi Gras planning seriously. Big decisions about which parades to attend, where to park, and how many chairs are needed must be made. Take a look at this St. Tammany Parish Parade Schedule to kick off your planning for the 2019 season! Specific parade routes can be found on each individual krewe's website or social media pages.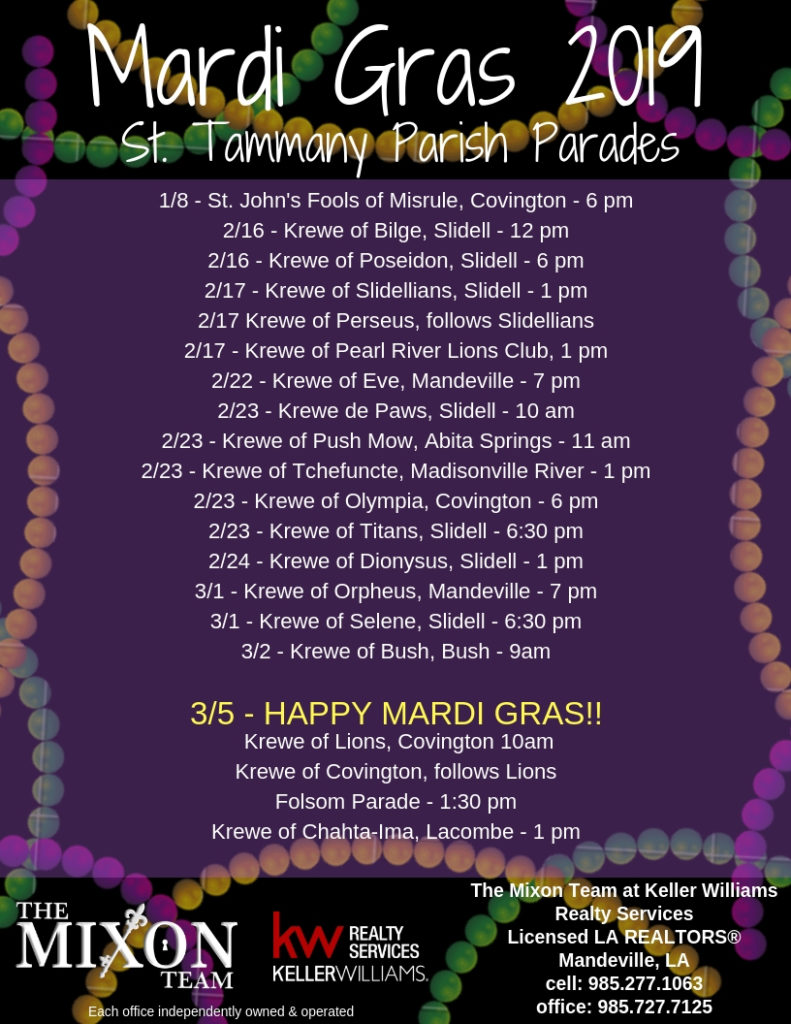 If you're thinking about taking in parades in the middle of the action of NOLA, keep this schedule handy! Don't forget, if you're visiting the city during Mardi Gras that parades can make driving around pretty tricky so make sure you check it before you head out.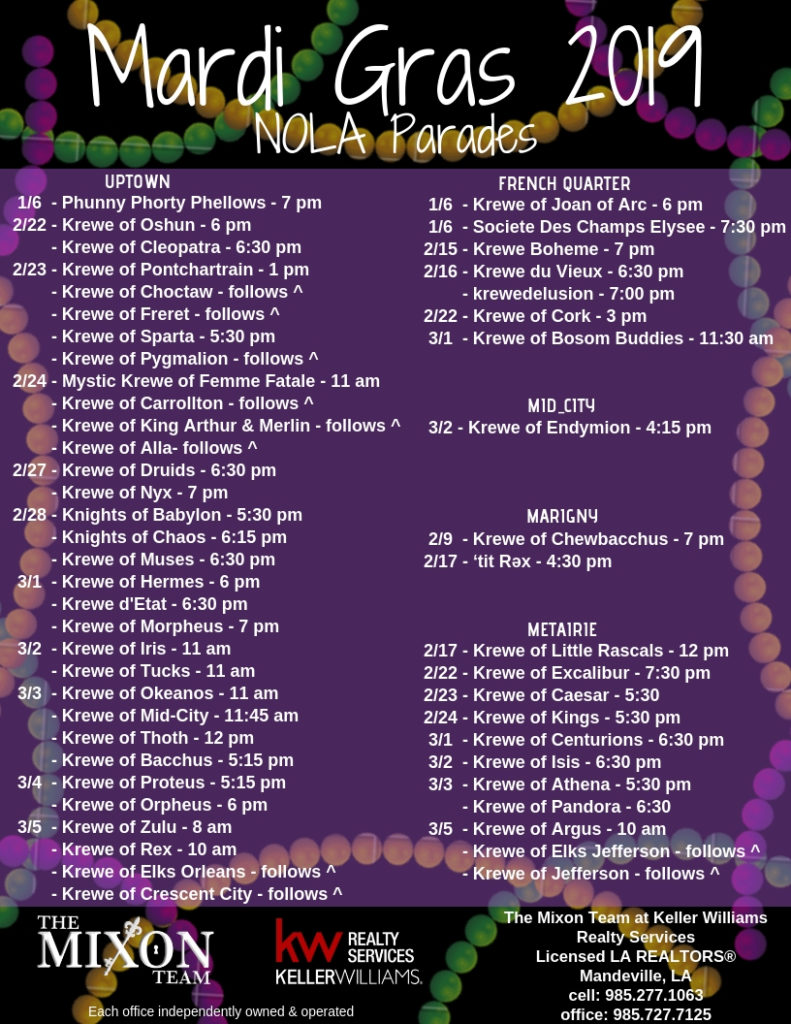 Are you reading this while contemplating a move to the Greater New Orleans Area or Northshore? We'd love to help! Take a look at these current homes on the market in St. Tammany Parish, Tangipahoa Parish, or the New Orleans area or send us a message to speak with a member of our team.