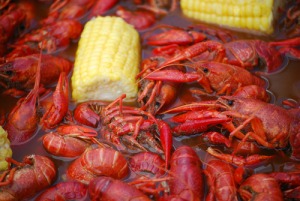 There is no shortage of things to do in New Orleans. Just mentioning the city of New Orleans summons images of café au lait with beignets, po-boy sandwiches and delicious bowls of seafood gumbo. New Orleans is a celebration of amazing food creations that include the freshest seafood. It's not surprising that when the organizers of the Louisiana Seafood Festival were deciding on a host city, the natural choice was New Orleans.
The Louisiana Seafood Festival is being held at the City Park Festival Grounds on Wisner Boulevard. The festival open at 11:00 AM on Friday, October 10th and continues through Sunday, October 12th. There is no admission price to enter the festival, which is a perfect activity for the entire family. It doesn't matter if the rain clouds threaten, the festival will proceed as planned.
The title sponsor is Louisiana Seafood. They encourage the purchase of Louisiana seafood in an effort to help support the local communities and the seafood industry. Part of this year's Louisiana Seafood Festival proceeds goes to support the Louisiana Hospitality Foundation. This foundation works to improve New Orleans for the community as a whole and for the welfare of children by supporting schools and health centers.
New Orleans is the perfect place for the Louisiana Seafood Festival because of the lively atmosphere and the rich heritage and sense of community. Among popular things to do in New Orleans, there are numerous seafood restaurants that people enjoy visiting on a regular basis for such dishes as crawfish etouffee, shrimp & grits, shrimp po-boys, and the always popular jambalaya. Jambalaya is one of the best representations of the importance of fresh seafood in New Orleans. This tasty dish usually includes oysters, crawfish and shrimp along with other delicious ingredients.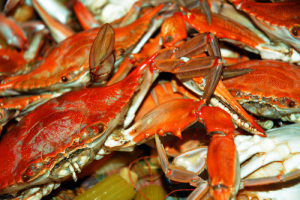 This year's Louisiana Seafood Festival will feature some of these amazing New Orleans' restaurants, as their chefs cook up dishes of shrimp, crawfish, crab, oysters, and a variety of fish. Visitors of the festival will even have a chance to try alligator and other exotic dishes that are native to the area. There will be food demonstrations that are sure to capture your attention and leave you hungry for more.
The 4,000 square-foot Cooking Pavilion is sponsored by WWL-TV Channel 4 this year. Some of the top celebrity chefs in the state will travel here to show off their amazing dishes and show visitors their secret techniques to preparing the perfect seafood dishes.
Just as amazing as the food, people looking for things to do in New Orleans often gravitate to the music. The music of New Orleans is known to embody the spirit of the community. Music lovers will not be disappointed by the line-up at this year's Louisiana Seafood Festival. Festival goers will experience the diversity of the local musical talent, as well as more well-known performers.
Performances include: Cajun Brunch with Waylon Thibodeaux, Eric Lindell, Paul Varisco & The Milestones w/ Luther Kent, Jon Cleary & the Absolute Monster Gentlemen, and Benji Davis, just to name a few.
While you're taking a break between trying all the delicious dishes to be savored, visit the vendors that are sure to have incredible treats to help you remember this amazing festival. Talented, local New Orleans artists come out to share their works of art, jewelry creations, clothing, and other interesting souvenirs.
Once you've purchased some goodies to take home, visit a few more of the 22 restaurants and caterers who are represented at this year's festival. There is something to suit every taste and budget. Vendors are grilling, steaming, baking, frying, and making delicious dishes that will make it difficult to choose a favorite.
The Louisiana Seafood Festival consists of three days that are jam packed with live music, delicious food and a variety of local artistic talent. While the organizers are looking forward to everyone having a wonderful time, visitors should note that no outside food or beverages are allowed inside the festival. They ask that you leave your pets at home, as well. You may bring in chairs, blankets and cameras. Remember to bring cash for the food and beverages, but you will have access to ATM machines on grounds if one is needed.
The Mixon Team is proud to bring you valuable information about the community and things to do in New Orleans and the surrounding areas. We are your neighbors and friends in real estate. Be sure to give us a call at 985-277-1063 for all your real estate needs.