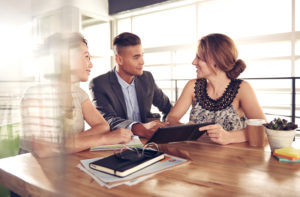 Buying a new construction home may seem like the easiest way to buy a home – and in some ways, it is! You get to skip the process of finding out if the home has an issues, getting the cost of any repairs negotiated with the seller, and move right in. However, there may be things that you haven't considered and that's why you need an agent to help you through the process. Here are a few things that a great buyer's agent can do for you when purchasing a brand new home:
Your Agent Will Help You Find The Right Builder
Everyone has preferences about what they would like their home to look like. One of the most exciting things about building instead of buying resale is that so many aspects of your new home are customizable. When you choose to work with an agent that is experienced in new construction deals, you will be able to get great recommendations on which builder may fit your style or price range best. Most of all, they have experience working with builders! While you may only buy a newly built home a couple of times in your life, they have seen many transactions and know which builders make the process go smoothly. Your agent will also have recommendations for other valuable things too, such as the best lenders that work with new construction loans.
Your Agent Will Represent Your Best Interests
You may be aware that builders often have an agent that works with them. What you may not know is that those agents work for the builder and have their best interests in mind, which is how much money they make. There's nothing wrong with that, after all, they have to make money to keep building houses, right? It does mean that you don't have any advocating just for you, though. When you are making one of the biggest investments of your life, you absolutely deserve to have someone 100% on your side. If that isn't enough reason to want your own agent, you should know that a buyer agent's services are available to you completely FREE of charge. Please tell me more about this!
Your Agent Will Help You With The Contract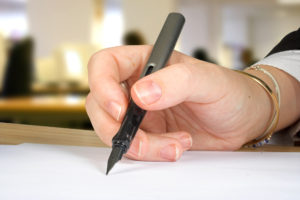 Often people joke about buying a house, saying that you "sign your life away." When you get to the closing table, that intimidating stack of papers can indeed feel that way! Fortunately, when you have an agent, they will be reviewing your contract with you long before you make it to the end. Buying a new construction home may be more streamlined, but there are still a lot of papers to be looked over and signed. There will be deadlines to remember, earnest money to take care of, and timelines for expected progress. Your agent can help make sure you understand and remember all of those things.
Your Agent Can Help With All of The Details
Do you want to stay in a specific school district? Prefer a certain lot size? Are you dreaming of a waterfront lot? Your agent can help you find all of those and more! When you go straight to the builder, their resources may be more limited. There may be restrictions on which builders can operate in certain neighborhoods that you like or any number of other things. Your agent will be able to point out any downfalls about a planned home, such as an awkwardly placed utility box, a servitude that won't allow you to build the fence you want, or an inconveniently sloped lot. On the other hand, they can help recommend upgrades that will give you the most value and brainstorm over changes to the floor plan that truly make it your dream home!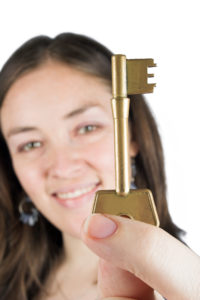 Are you ready to look for your new construction home or get started working with a builder? Browse here for homes already built or under construction. If you're looking for help choosing a builder, please call us a 985-277-1063. Several of us have experience working with builders and even have been involved in the building process on our personal homes. The Mixon Team is the the key to your Southern View!