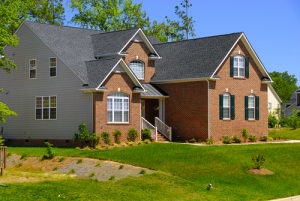 Buying a home, especially if it is your first, is a momentous occasion full of joy and enjoyment for you and your family; it is also one of the most significant investments you will ever make in your life.
Home ownership is a symbol of stability and financial security won by your hard work. The process of buying a home is exhausting but a thrilling experience nonetheless.
With the help of some useful tips, you can own a beautiful and affordable house of your own as well.
Affordability
We have all heard of 'Eyes being too big for your pockets', so before you fall in love with a property, make sure that you have the financial muscle to afford it.
Find a Good adviser or Agent
Get a good real estate agent to represent you in finding a suitable house that is perfect for you. A good agent is worth his weight in gold as he will go through all the exhaustive searches and negotiations to get your dream house for you.
Have Different options
Visit a few open houses to get a good idea about the types of homes available in the market right now. It is always good to be well informed about the market when looking to buy a house.It is always good to be well informed about the market when looking to buy a house. Keep your options open at all times, you never know when you might get lucky with a great deal.
Hire a House Inspector
Once you have decided on the house you are going to buy, it would be wise to hire a house inspector to determine whether the house you are buying is worth the price that you have agreed to pay. It will also help you further down the road as his or her job will be to point out potential problems that you might face down the road.
Owning your own house give you a sense of pride in yourself. It is like making an investment in your future. It gives you a tremendous amount of satisfaction and stability in your life apart from making your family secure.
The more you know about buying a house, the less scary the entire process will appear to you. Having reservations is normal; it is after all a big decision in your life.
Jamie Mixon
Top Louisiana Real Estate Agent
Keller Williams
The Mixon Team
1522 W. Causeway Approach
Mandeville, LA
Phone: 985-277-1063
Fax: 985-727-7001