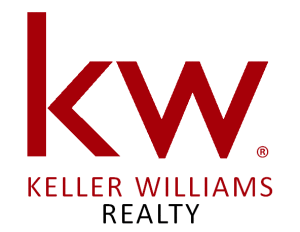 How To Choose A Real Estate Agent in Louisiana.
When you are looking to buy, sell, or rent property, it is important that you find a real estate broker who can help you with this process. Although defined broadly, these brokers are the people who work as the go-between for buyers and sellers of property. While the real estate industry can involve tedious and time-consuming work, selecting the right real estate broker can simplify this process and provide you with more personal time. By following the tips outlined below, you can increase the likelihood that the broker you select will be right for you.
Determine Your Expenses
In order to make a prudent and informed decision regarding the real estate broker you'll work with, you must first know what you need for income. Your income needs should be based on various personal expenses as well as the business expenses you will accrue as you begin buying, selling, or renting property. There are many ways that you can get approximations regarding your expenses, and one effective measure you should consider taking is making use of free spreadsheets online. These expense sheets work well because they give you an opportunity to systematically outline your expenses and save the data you enter for future reference.
Consider The Split
Generally, buying, selling, and renting property involves a commission split between the real estate agent and broker. When you select a broker, consider the profit percentage that they're requesting and compare that with the percentages of their competitors. Also, consider all of the services that each broker will offer you if you become partners. In some cases, one real estate broker may require a higher commission split for herself but provide greater counsel and a wider range of services that result in you making a greater profit when property is bought or sold.
Determine Whether You Need Mentoring and Training
In general, new agents will definitely need to be taught how to prepare contracts as well as complete other aspects of real estate work such as negotiations. Because this is the case, it is probably advisable for new agents to accept mentoring and training as well as the price that must be paid for it: a lower split. These lower splits should not discourage you, however. Once you gain experience, you will no longer need this type of training nor have to pay the fees often associated with it.
Consider Minor Costs
In these contemporary times, this industry is having a hard time generating profits. Because this is the case, brokerages often charge for certain services that were previously free, such as copy making and various phone services. Asking about these and any hidden charges that might exist will help you select a real estate broker within your budget.
While finding a real estate broker can be challenging, following the strategies listed above can help you immensely.
Jamie Mixon
Top Louisiana Real Estate Agent
Keller Williams
The Mixon Team
1522 W. Causeway Approach
Mandeville, LA
Phone: 985-277-1063
Fax: 985-727-7001