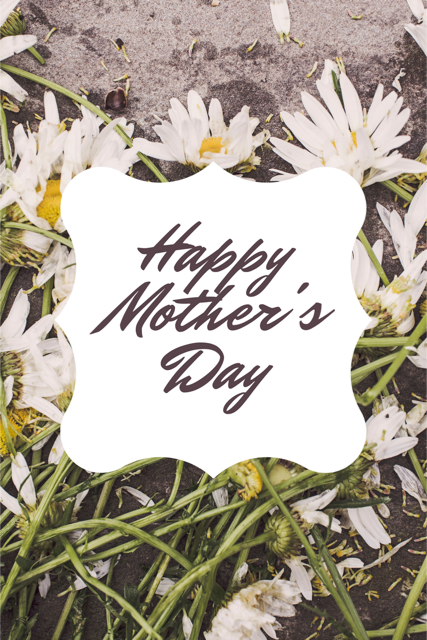 The city of Mandeville, gateway to the North Shore and St. Tammany Parish, the residents here enjoy a lifestyle that is much different from New Orleans. Bask yourself in the temperate weather and warm sun and enjoy the waterfront and water-oriented community. This historic paradise is known for its beautiful canopies of live oaks, magnolias and towering pines. As you enjoy the scenic views you will catch glimpses of the wildlife that call Mandeville home such as squirrels, rabbits, opossums, raccoons, deer, armadillos, fish and numerous species of birds Mandeville's slower paced style of life is paralleled by a preference for sailboats. Mandeville offers many attractions, beautiful waterfront properties, historic plantations, exquisite dining areas, to the tranquility of its various parks and relaxing parks. So if you're thinking of celebrating Mother's Day this year, and wondering what things to do for Mother's Day then look no further than Mandeville.
So what makes Mother's Day in Mandeville so special? Some of it has much to do with the historic vibe that the town emits. The city has attracted some of the world's most famous personalities, USA Today Best Selling Author Julie Jarnagin, Cajun fiddler and bandleader Amanda Shaw, the rock group 12 Stones, the progressive rock band As Cities Burn, comedian Theo Von, Wilco bassist John Stirratt, and actor and environmentalist Ian Somerhalder. Actress Allison Scagliotti grew up in Mandeville….
What are the best things to do on Mother's Day?
There are many things to do Mandeville for Mother's Day. No matter what your mother's preferences, there is something to do in Mandeville for Mother's Day which will make her day special and leave her feeling appreciated for all the things she does. Below are just a few ideas for things you can do in Mandeville for Mother's Day.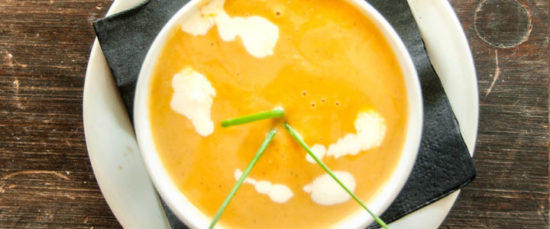 The two-story structure located on Lake Shore Drive was built in the 1830s by Mandeville's founding father, Bernard de Marigny. In the mid- to late-1880s, it was a hotel and casino called Arceneaux's Exchange, which according to some accounts was the biggest gambling venue in the country at the time. Beginning in 1885, the Bechac family ran a restaurant there, continuing to do so for four generations.
Reopened this is an amazing place to take your mother for Mother's Day. This restaurant is housed in the historic Bechac and overlooking Lake Ponchartrain, simply breathtaking which offers a unique setting for locals and visitors to enjoy.
Nuvolari's is a warm and inviting Italian restaurant, nestled on the Northshore of New Orleans in Old Mandeville. For over 33 years, loyal customers have enjoyed Italian food, friendship and celebrations around our tables. Nuvolari's menu features traditional Italian fare alongside creative fresh dishes. Dining options include intimate indoor seating with a relaxed exterior patio. Their wine list is appreciated by both connoisseurs and newcomers, with a diverse selection by the glass and bottle. Open Table consistently recognizes Nuvolari's with Most Romantic and Neighborhood Gem awards. New Orleans food critic Tom Fitzmorris gives it four stars.

Need to find the perfect place for your mother's customized, affordable and convenient Mandeville facials and massages? Get her down to Mandeville Massage Envy and give her a gift that helps her do more of what she loves. Show Mom just how grateful you are for everything she's done to help you be your best by returning the favor. Their professional massages & skin care services are performed by licensed therapists and estheticians who care about helping your mother look and feel at her very best.
Massage therapy will relax her muscles to help relieve common stress, boost overall energy, refresh her mental and emotional outlook and positively impact all aspects of her life. Professional skin care helps expose the skin to beneficial nutrients and improve the cellular regeneration process, so she'll look and feel healthy. They are offering a Mother's Day special, Get a FREE 60-MIN Facial Session or 30-MIN Upgrade* when you purchase $125 in gift cards.
Other Options
For two centuries, Annadele's Plantation is a place where time stands still. The serene environment and its offerings are bound to inspire a celebration on this special occasion! Treat Mom and the family to an entire weekend in this lovely Bed and Break by renting a room. For your convenience, the plantation offers a quality restaurant on site, multiple dining rooms, full service bar and dance floors. This Mother's Day for $60 a person treat her a 3 course meal from 11-3 (last seating at 3). See the Mother's Day Menu here.
Local businesses join together to generate money for community-based nonprofit, Women With A Vision, on Saturday, May 13, 2017 from 10a-3p.
Lacy Davillier and Kari Baltimore, owners of Davillier Photography & Graphics  join forces with local businesswomen Krystal B. Armstrong, Loni Swain to host, "Mama & Me," with proceeds benefitting Women with A Vision.
In celebration of Mother's Day, a donation of $99 gets a mini-glam session from Krystal B. Armstrong Makeup Artistry for Mom and mini-photo session with their children from Davillier Photography. Mom will also get to enjoy some tasty chocolate from Loni Loo's Handmade Candies and wine pairings courtesy of Second Vine Wine. The entire session fee will be donated to Women with A Vision to support their mission of fighting social justice issues for women of color.
The "Mama & Me" event is happening at Davillier Photography Studios, 2626 Cleveland Ave., New Orleans, LA on Saturday, May 13th, 2017 from 10a-3p.
The Old Mandeville Historic Association (OMHA) presents perfect event for Mother's Day: the 8th Annual O.M.H.A.'s 2017 Mother's Day Home Tour, on Sunday, May 14. Programs and starting point at Jean Baptiste Lang House, 605 Carroll Street. The self-guided tour of private residences in Old Mandeville is from 2pm to 5pm. The theme of this eighth annual tour is "Turning the Corner: Early 20th Century Cottages." This year the art offerings accompanying the tour are expanding, making this event a great opportunity not only to tour historic homes and spend time with Mom, but also to buy original artwork or prints.
In addition to artists displaying their work on the porches or in the yards of the private homes on the tour, this year a group of artists will have a show at the tour headquarters (the Lang House Museum, 605 Carroll Street) and in the adjoining park (the Kierr Family Garden). Artists at the private homes will exhibit during the tour only (2-5pm); artists at the Lang House and Kierr Garden will display 12-5pm.
In the event of rain, the art show will move to the Mandeville trailhead by the Mandeville Trailhead Cultural Interpretive Depot Museum at 675 Lafitte Street.